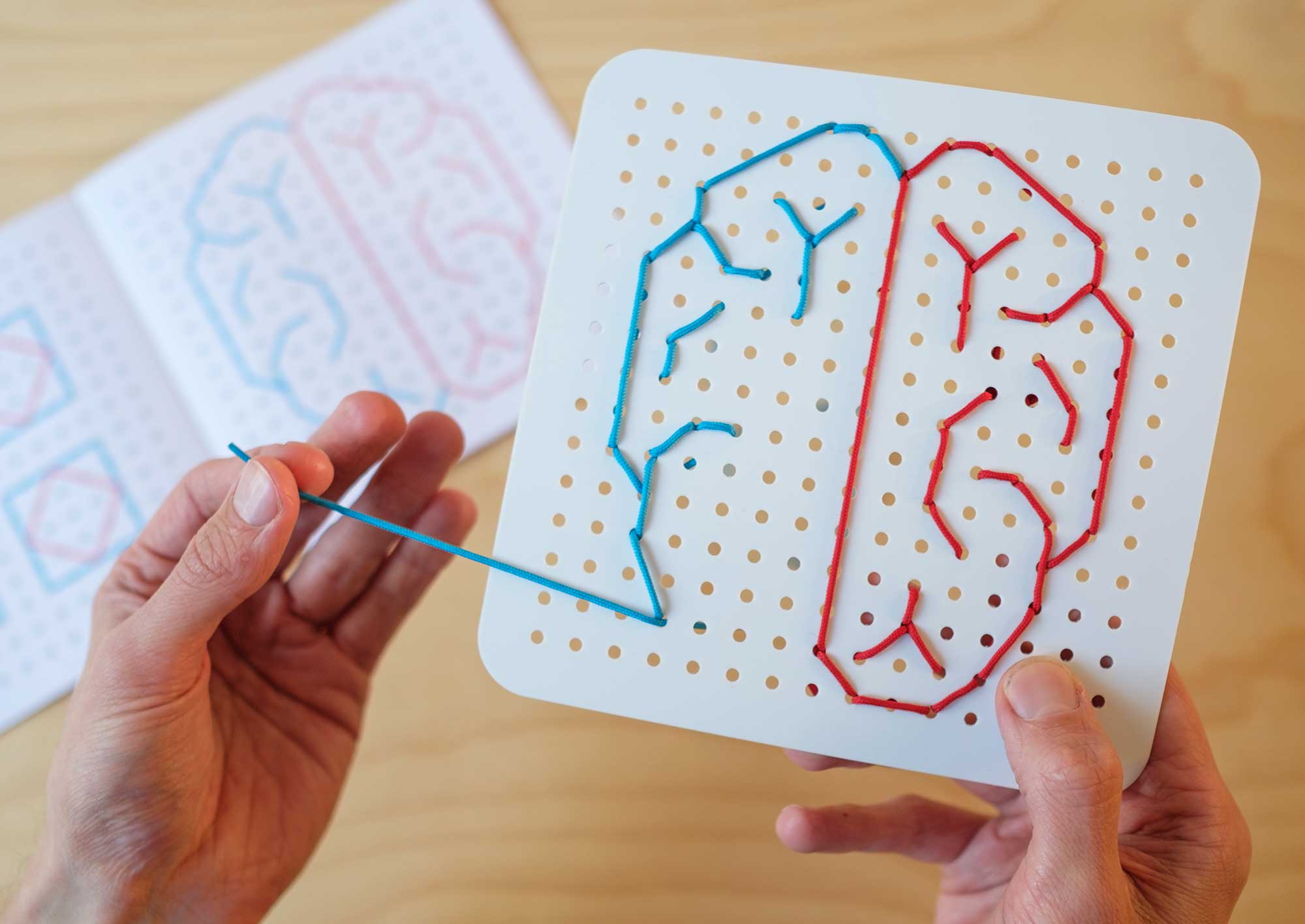 Under & Over is a new hand and arm rehabilitation tool, and home-based training programme, for people with MS. It consists of a grid, two coloured laces and a book of instructions.
Sign up for more information →
The tool has been designed to be fun, creative and challenging. The training programme is made up of a variety of patterns, ranging in style and complexity, that a person with MS should try to complete at home each day. People using the tool will be actively encouraged to create and share new patterns, which makes Under & Over a creative and interactive tool.
From our design-led research process, the activity of threading and pulling combines multiple motor movements into a well-defined repetitive task. We believe that a controlled upper limb activity that engages patients to complete it every day could potentially maintain and improve their upper limb function.
The Barts-MS team plan to study how people with MS with an EDSS of 6 and over, enjoy completing this activity over time and how it impacts their arm and hand function.
This tool is part of the #Thinkhand campaign, which aims to raise awareness of the importance of hand and arm function for people with MS. You can find out more about #Thinkhand on the Barts-MS Research Blog: ms-res.org